Hardy Kruger Signed Album Page & 8x10 A Bridge Too Far Photograph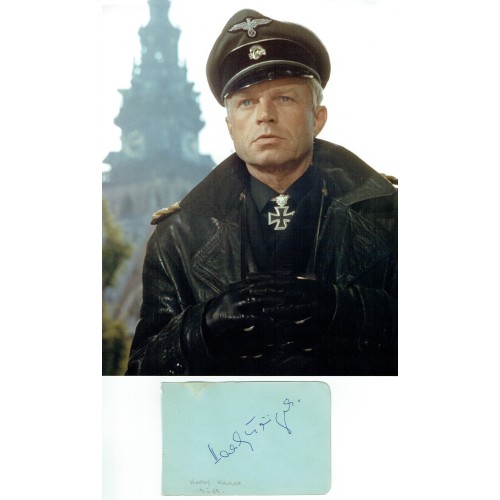 Description
Hardy Kruger Signed Album Page & 8x10 A Bridge Too Far Photograph.
The signed album page has been dated in pencil 9/5/59 the date the signature was obtained. The album page also has Peggy Cummings on the reverse.
German actor widely regarded to be the best of the 1960s and the first accepted by the wider audience following World War 2. His best known roles include ; The One That Got Away (1957) / Hatari (1962) / The Flight Of The Phoenix (1965) / The Wild Geese (1978) and A Bridge Too Far.