Anthony Joshua AMPRO Trunks Signed on the 16th February 2015 At Our Exclusive Signing Session.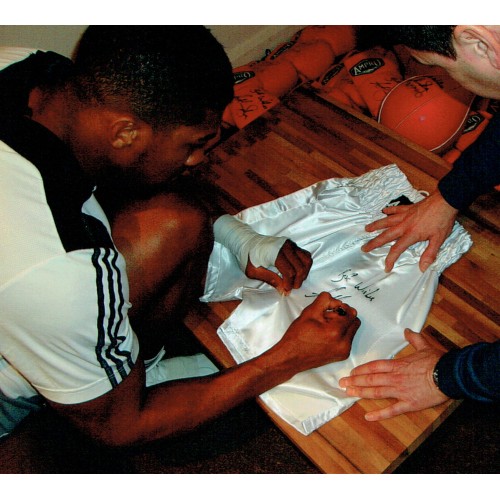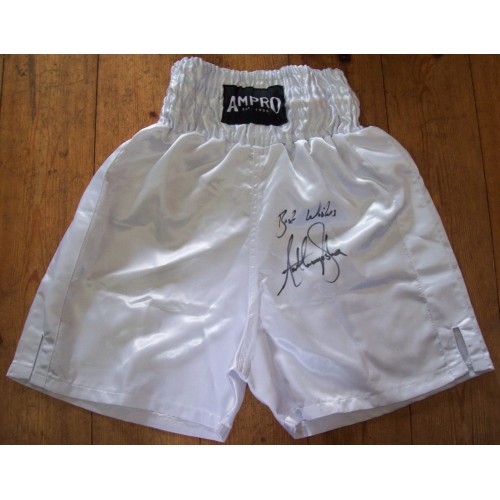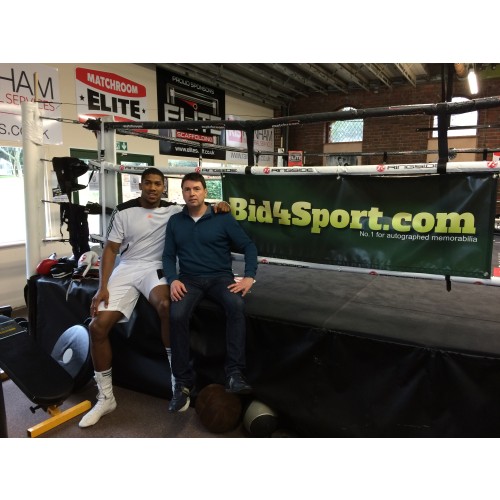 Description
A pair of boys large Ampro Boxing trunks signed by Anthony Joshua at our exclusive private signing session on the 16th February 2016 at the Matchroom Gym.
The item comes with a photograph of Anthony signing boxing trunks (please note the photograph you get will be of Anthony signing trunksl but not necessarily the one you have purchased but one that he definately signed at the signing session).
Anthony Joshua is tipped to become the Heavyweight champion of the world so grab yourself an item that will be hugely increasing in value once he most definately becomes world heavyweight champion.
Anthony Oluwafemi Olaseni Joshua MBE (born 15 October 1989) is a British professional boxer from Watford, England competing in the heavyweight division where he is the current WBC International Heavyweight Champion. He is currently promoted by Matchroom Sport. Joshua went into the 2012 London Olympics and won the Gold medal.