Max Schmeling (1905-2005) Heavyweight Boxing signed Photo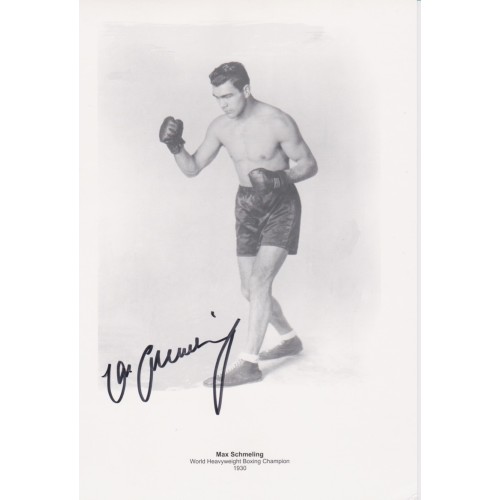 Item is currently sold out!
Please use our contact form if you would like more information
Description
Bid now for this 8x12 photo signed by Max Schmeling during private signing session on the 1st April 2001 at his home in Germany.
Maximillian "Max" Schmeling (September 28, 1905 February 2, 2005) was a German boxer who was heavyweight champion of the world between 1930 and 1932. His two fights with Joe Louis in 1936 and 1938 were worldwide cultural events because of their national associations.