Muhammad Ali Autograph To The Front Cover of The Seven Inch Single RARE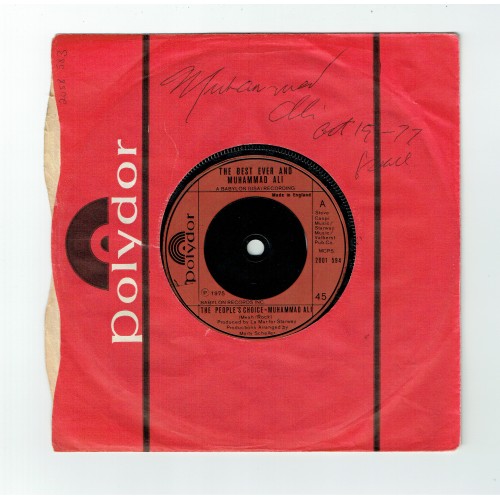 Item is currently sold out!
Please use our contact form if you would like more information
Description
MUHAMMAD ALI SIGNED SINGLE. A 7" copy of The Best Ever and Muhammad Ali - The People's Choice / Rope A Dope (Polydor - 2001 594) signed to paper sleeve in black ink in the hand of Muhammad Ali, dated to Oct 1977 and added Peace. Also signed to reverse of sleeve in black ink by Herbert Muhammad 'Trainer of Ali'.
Condition of cover is 7/10 has slight tears to the rear side but not affecting the signatures.
The 7 inch record looks ok but i havent played it to see if its scratched or not.