Muhammad Ali & Pele Dual Signed 33x26 Inch Framed Display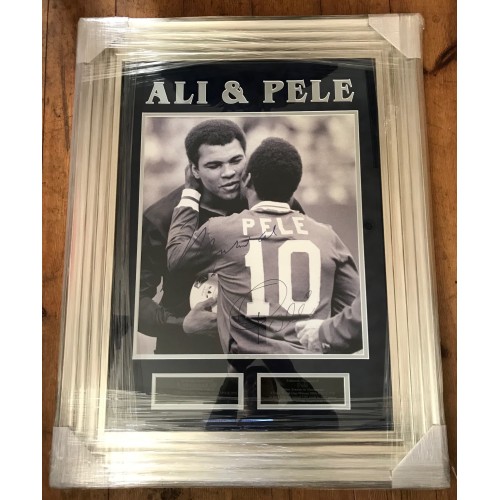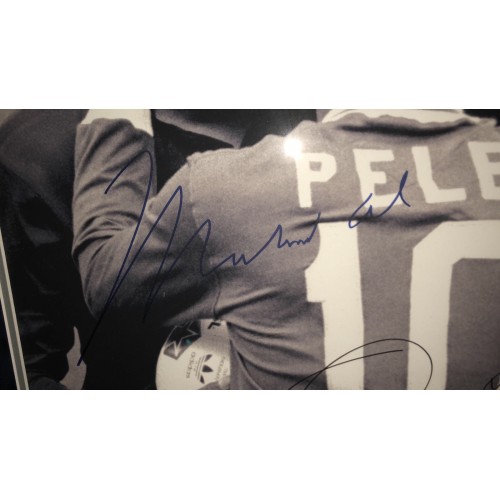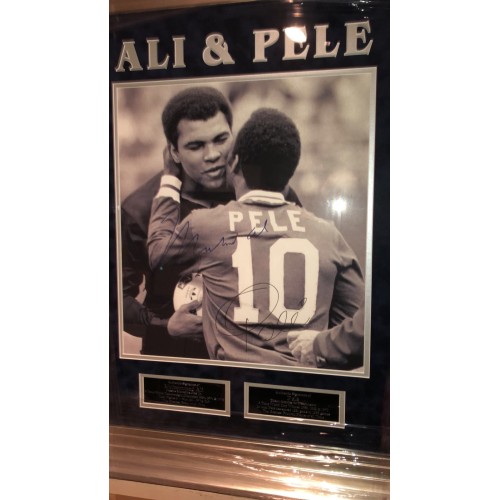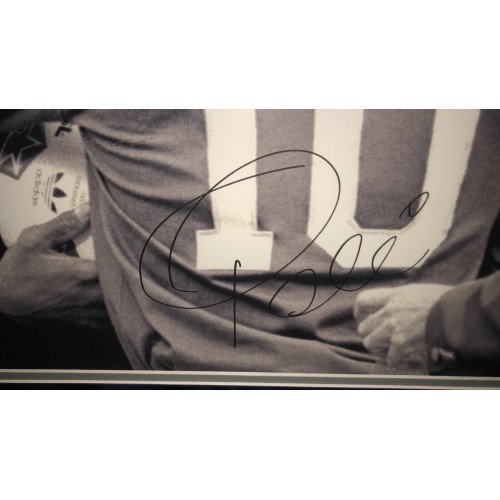 Item is currently sold out!
Please use our contact form if you would like more information
Description
Muhammad Ali & Pele Dual Signed photograph 33x26 inch display.
An unbelievably rare and exclusive 16x20 inch photo signed by two of the greatest sportsmen of our generation - Muhammad Ali & Pele.
Pelé embraces Muhammad Ali during a ceremony honouring the Brazilian soccer star at Giants Stadium, East Rutherford, N.J. on October 1st 1977.
The item has been professionally framed using a double mount and a high quality finish moulding. Overall size 33 x 22 inches.
This item came from Top Draw Memorabilia (Paul Iles who sadly passed away) who were the people to contact for these in the UK as they are long established suppliers of Ali items, and they get their stock directly from the source. Very rare!!.
Additional postage costs will apply depending on location.