Dynamo Signed 8x11 Playing Card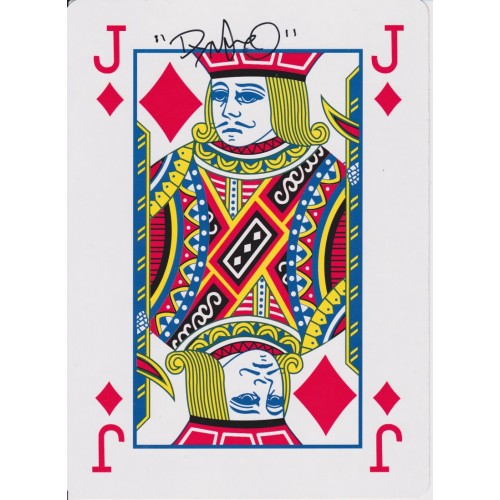 Description
A 8x11 inch Jack of diamonds playing card of the legendry magician 'Dynamo' signed in blck marker pen.
Steven Frayne (born 17 December 1982), commonly known by his stage name "Dynamo", is an English magician, best known for his show Dynamo: Magician Impossible.
Obtained at a private signing on the 21st February 2014 at Dynamo's London Offices. Raising funds for the Childrens Burned Club.