Mel Smith & Jimmy Nail Dual Signed Morons from Outer Space 10x8 Photograph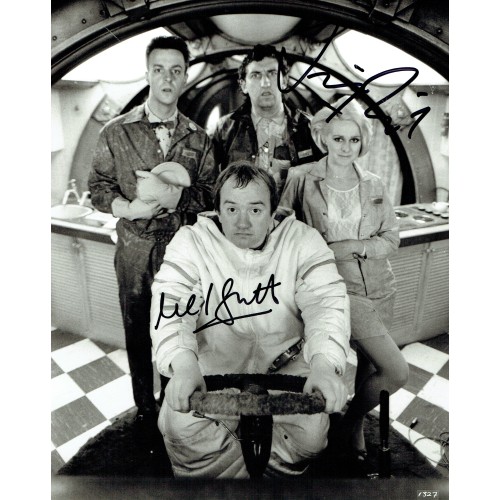 Item is currently sold out!
Please use our contact form if you would like more information
Description
Mel Smith & Jimmy Nail dual signed Morons from Outer Space 10x8 photograph, signed by both in black marker pen.
Morons from Outer Space is a 1985 comedy/science fiction film directed by Mike Hodges and stars Griff Rhys Jones, Mel Smith, Joanne Pearce, Jimmy Nail, and James B. Sikking.
Melvin Kenneth "Mel" Smith (3 December 1952 – 19 July 2013) was an English comedian, writer, film director, producer and actor.Smith worked lance armstrong on the sketch comedy shows Not the Nine O'Clock News and Alas Smith and Jones along with his comedy partner Griff Rhys Jones. Smith and Jones founded Talkback, which grew to be one of the UK's largest producers of television comedy and light entertainment programming.
Jimmy Nail is an English actor and singer. He has starred in numerous roles on television since 1983. He is 6'3" tall and is an avid Newcastle United supporter. He is most famous for his role as Leonard "Oz" Osbourne in the hit television show Auf Wiedersehen, Pet, his title role in Spender, and his 1992 number one single Ain't No Doubt.