Ronnie Barker 8x12 Signed Ltd Edition Porridge Print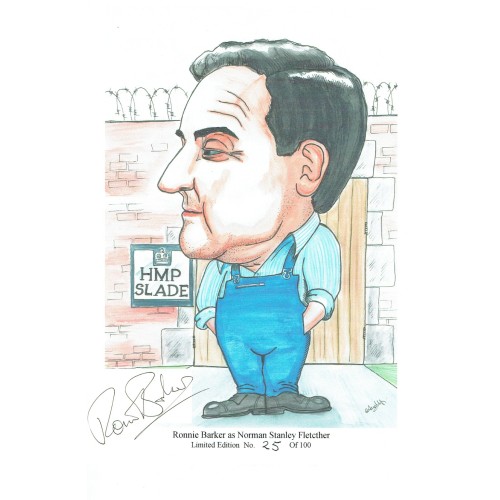 Item is currently sold out!
Please use our contact form if you would like more information
This item last sold for £30.00
on Wednesday, 6 April, 2016
Description
Ronnie Barker 8x12 Signed Ltd Edition 25/100 Print as Norman Stanley Fletcther from porridge.
Ronnie was a British actor and comedian. He was known for his roles in various British comedy television series, such as The Frost Report, as Norman Stanley Fletcher in Porridge, The Two Ronnies and as Albert Arkwright in Open All Hours. Apart from being a performer, he was also noted as a comedy writer both under his own name and the pseudonym Gerald Wiley, which he adopted to avoid pre- judgements of his talent.