Brad Friedel Signed Blckburn Rovers Goalkeeping Shirt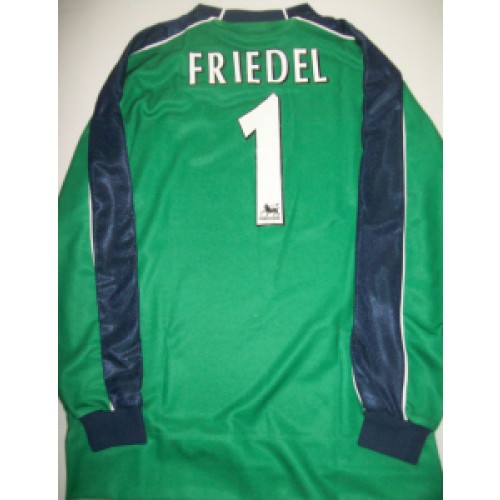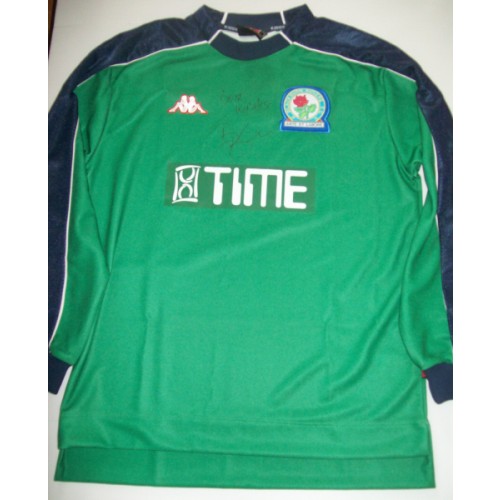 Description
Brad Friedel signed and added Best Wishes Blackburn Green Kappe Football shirt. The replica shirt still has original tags.
Bradley Howard Friedel (born May 18, 1971) is a retired American professional soccer player who played as a goalkeeper.
Friedel played 82 games for the United States national team between 1992 and 2005, and represented his country at three FIFA World Cup tournaments. He is the current holder of the Premier League record for most consecutive appearances with 310, a feat he achieved during spells at Blackburn Rovers, Aston Villa and Tottenham Hotspur. Until he was left out of the Tottenham team on October 7, 2012, the last Premier League games Friedel missed were Blackburn's final two fixtures of the 2003–04 season against Tottenham and Birmingham City, on May 10 and May 15, 2004, respectively.