Charlie George 16x12 Signed Ltd Edition Photograph Number 61/75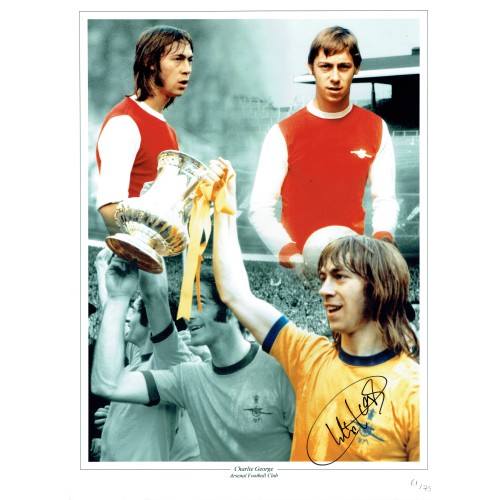 Item is currently sold out!
Please use our contact form if you would like more information
This item last sold for £15.00
on Wednesday, 2 May, 2018
Description
A 16 x 12 inch limited edition 61/75 montage photograph of Charlie George during his Arsenal playing days. Signed by Charlie George in black marker pen He played as a forward in the Football League (notably for Arsenal and Derby County) and he was also capped by England.