Ian Wright Signed 8x10 Arsenal Photo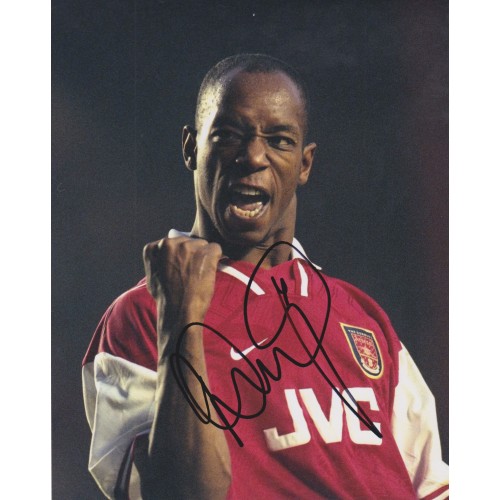 Item is currently sold out!
Please use our contact form if you would like more information
This item last sold for £30.00
on Tuesday, 4 September, 2018
Description
Ian Wright 8x10 photograph of Wrighty celebrating after scoring another goal for Arsenal.
Signed by Ian Wright in Black Marker Pen.
Ian Wright is a retired English footballer turned television and radio personality. Wright enjoyed success with London clubs Crystal Palace and Arsenal, spending six years with the former and seven years with the latter. With Arsenal he has lifted the Premier League title and both major domestic trophies, and the European Cup Winners Cup.[1] He played 581 league games, scoring 387 goals for seven clubs in Scotland and England and earned 33 caps for the English national team.