Nobby Stiles 4x6 Signed 1968 European Cup Postcard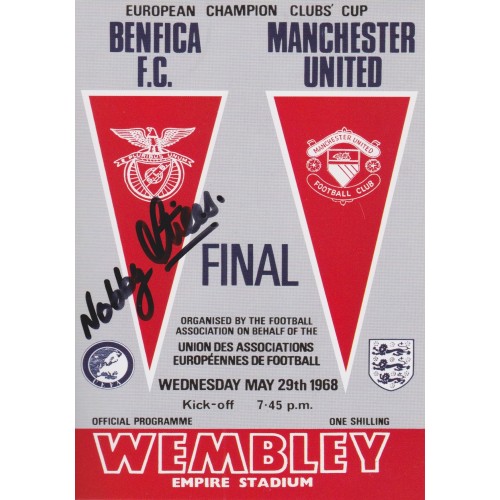 Item is currently sold out!
Please use our contact form if you would like more information
Description
A 4x6 inch postcard of the cover of the 1968 European Cup programme. Signed by Nobby Stiles in black marker pen. Nobby Stiles post match celebration has become one of the most famous images in English sport history. The sight of Stiles dancing on the Wembley pitch, holding the World Cup trophy in one hand and his false teeth in the other, has lived for decades.