Ron Atkinson 8x12 Signed Manchester Utd Photograph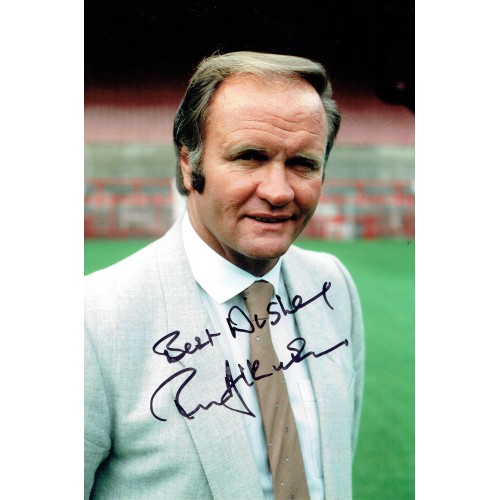 Item is currently sold out!
Please use our contact form if you would like more information
This item last sold for £15.00
on Wednesday, 20 March, 2019
Description
Ron Atkinson 8x12 Photo Signed In Black Marker Pen.
Ron is commonly known as "Big Ron" and (earlier in his managerial career) "Bojangles" is an English former football player and manager. In recent years he has become one of Britain's best- known football pundits. He is perhaps most famous for his idiosyncratic turn of phrase: his utterances have become known as "Big-Ronisms" or "Ronglish".