Javier Mascherano RARE Signed West Ham Match Worn Framed Football Shirt 2006/7 Season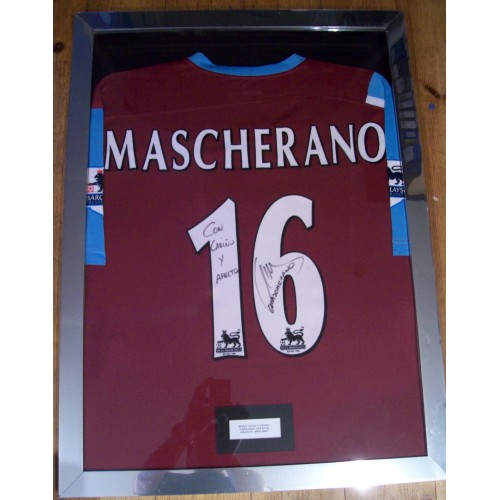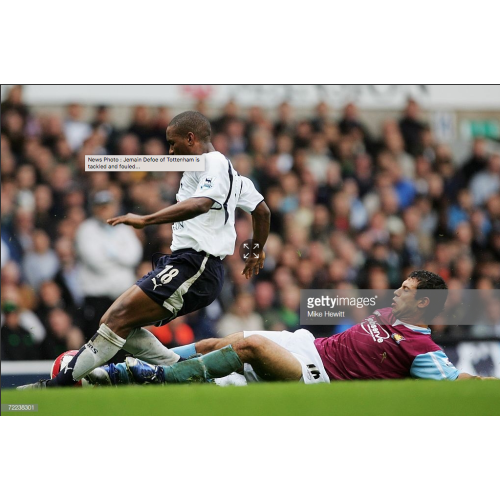 Item is currently sold out!
Please use our contact form if you would like more information
Description
Javier Mascherano signed adding "With love and affection" (written in Spanish) extremely rare shirt Match Worn Framed Football Shirt from the 2006/07 season: Given to West Ham member of staff as a thank you for getting him fit to play his first match for the Hammers. Nicely framed. This an extremely rare shirt as Javier Mascherano only made 5 appearences for West Ham.
During the summer of 2006, Mascherano was linked with top clubs around Europe; he stated he would relish playing in Spain for Real Madrid or Barcelona, but eventually signed for West Ham United in the English Premier League. Mascherano holds an Italian passport due to his ancestry. The move to West Ham was seen as surprising, with many of Europe's top clubs having been linked with Mascherano all summer. There were many rumours about the nature of the transfer, primarily regarding Media Sports Investment's interest in buying-out West Ham. Rumours included speculation as to whether West Ham truly owned the players, or whether a third party held their registration, and also that if a high enough (£112 million was touted) offer was received West Ham would be forced to sell. (It has since been discovered that Mystere Services and Global Soccer Agencies are the companies that owned Mascherano.) Before Mascherano joined, West Ham had won one game, drawn one and lost one. Upon his arrival, however, the team went into free-fall, losing eight games and drawing one game in all competitions before their next win on 29 October. During this time, Mascherano rarely featured in the team despite their struggles, prompting rumours about financial clauses related to the amount of time he actually played. In October, Argentina national coach Alfio Basile stated that he hoped Mascherano would leave West Ham "as soon as possible", and, "I hope for God's sake that Mascherano can go to Juventus. On 16 January 2007, Liverpool requested clearance from FIFA to take Mascherano on loan from West Ham. FIFA's rules state that no player can play for more than two clubs between 1 July and 30 June the following year as Mascherano had already played for both Corinthians and West Ham during this time. FIFA approved the deal on 31 January 2007. However, although Liverpool submitted his registration details before the midnight transfer deadline, the Premier League did not immediately announce whether it would allow Mascherano to play for Liverpool, saying that it wanted to "take time to satisfy itself with the proposed arrangements. In a further development, it was announced on 2 March that the Premier League were charging West Ham with breaking rule B13, concerning acting in good faith, and rule U18, which concerns the influence of third-party ownership. On 27 April, the Premier League issued West Ham a world-record fine of £5.5 million.