Tony Cottee Match Worn Millwall v Wycombe Wanders on Tuesday 27th March 2001 Football Shirt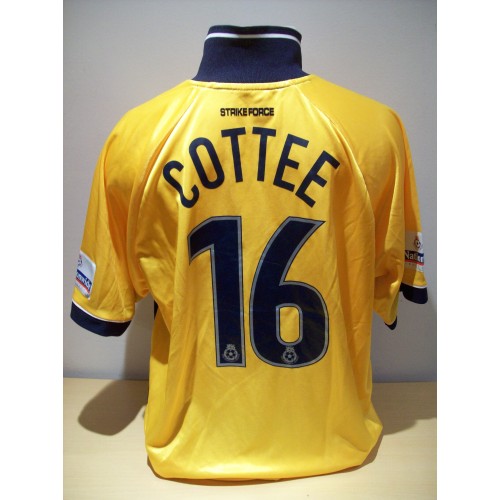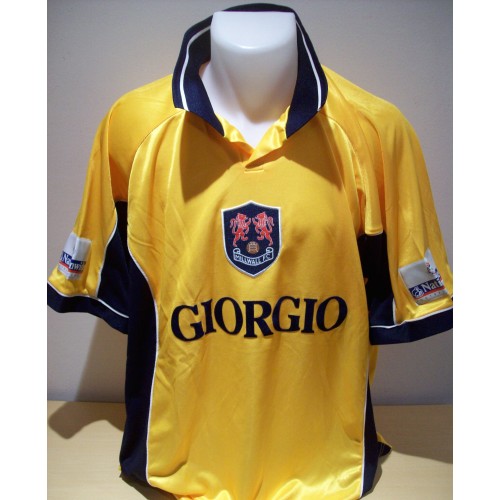 Item is currently sold out!
Please use our contact form if you would like more information
Description
Tony Cottee vary rare Millwall 2001 Match Worn Football Shirt v Wycombe Wanderers on the Tuesday 27th March 2001 when Tony came on as sub for Lucas Neill : Yellow with Giorgio sponsor and Nationwide badging to arms and Cottee number 16 to rear. Extremely rare as Tony only made two substitute appearances for Millwall this shirt was one of them. This shirt was game worn in the away match v Wycombe Wanderers when Tony came on as substitute in the 77th minute the Millwall team that played are as follows;
(G) Willy Gueret, (D) Steven Reid, (D) Stuart Nethercott, (D) Robbie Ryan, (D) Sean Dyche, (D) Matt Lawrence, (D) Lucas Neill substituted for Tony Cottee (76), (M) David Livermore, (F) Richard Sadlier, (F) Tim Cahill, (F) Neil Harris (77)
Substitutes;
(G) Tony Warner, (D), David Tuttle, (M) Mark Bircham, (M) Paul Ifill (76)
(F) Tony Cottee (77) for Lucas Neill.
Provernance: From the Tony Cottee personal collection.