Jim Clark & Stirling Moss Signed Brands Hatch 1964 European Grand Prix Programme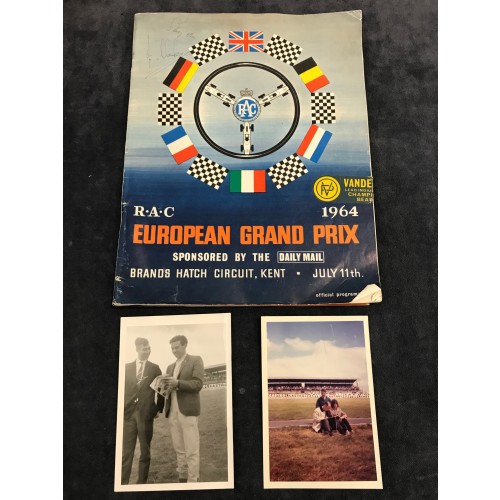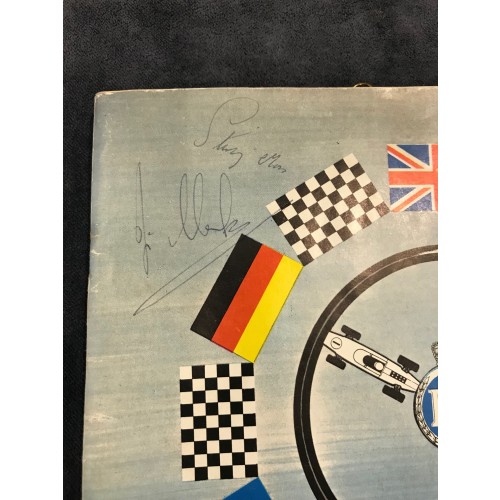 Description
Jim Clark & Stirling Moss signed Brands Hatch 1964 European Grand Prix programme (8.5 x 11 inch), signed in pen to the front cover by both motor racing legends.
Also two 3.5 x 5 inch photographs of Jim Clark & Stirling Moss signing the actual programme taken by the original owner of the programme (Un-published).
VERY VERY RARE ITEM
Provernance Graham Budd Sotheby's.