Oasis Band Fully Signed Heathen Chemistry Advertising Flyer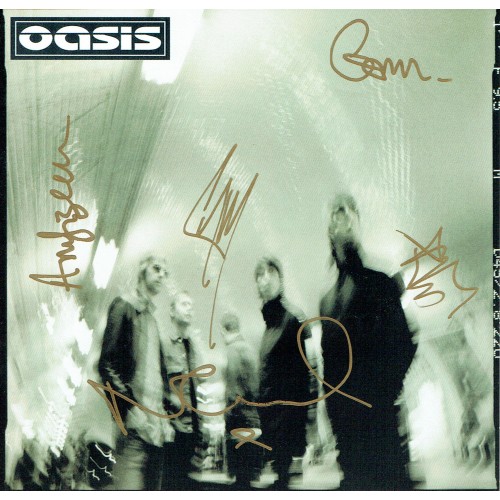 Item is currently sold out!
Please use our contact form if you would like more information
Description
Oasis Band Fully Signed A4 Heathen Chemistry advertising flyer probably cut from a magazine. RARE signed by Noel Gallagher, Liam Gallagher, Gem Archer, Andy Bell & Alan White all in gold marker pen.
Size: 15cm x 15cm.
Oasis were an English rock band formed in Manchester in 1991. Developed from an earlier group, the Rain, the band originally consisted of Liam Gallagher (vocals and tambourine), Paul "Bonehead" Arthurs (guitar), Paul "Guigsy" McGuigan (bass guitar), and Tony McCarroll (drums, percussion). They were later joined by Liam's older brother Noel Gallagher (lead guitar and vocals) as a fifth member, becoming the band's settled line-up until April 1995.
Provernance: Obtained in person by Ex professional football player.