QUEEN Very Rare Band Signed 1984 Fan Club Programme Inc Freddie Mercury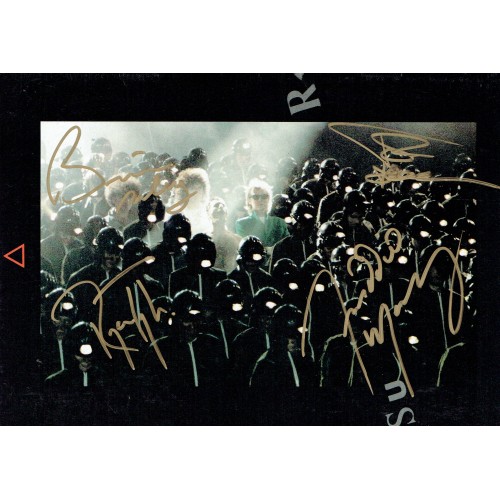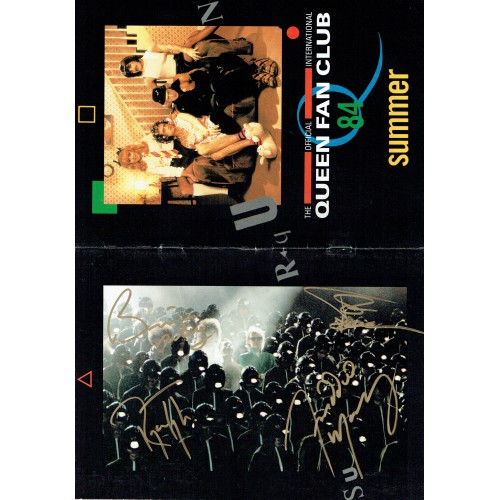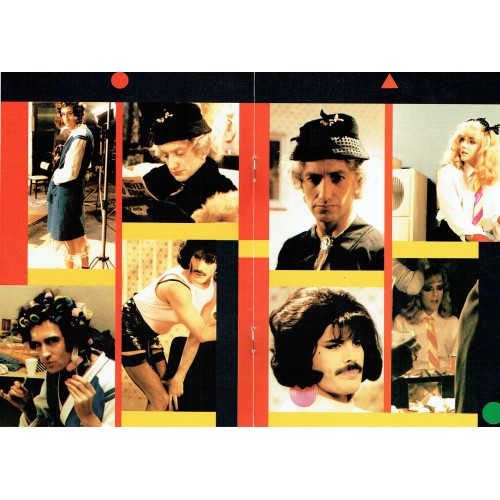 Item is currently sold out!
Please use our contact form if you would like more information
Description
Queen fan club programme signed by Freddie Mercury, Brian May, Roger Taylor & John Deacon.
A 16 page (Including the front and back page) 15cm x 21cm official fan club programme from 1984 signed on back in gold marker. The item was obtained by an AFTAL dealer a few years ago from a woman who used to be a club member and they were invited to a video shoot for one of the videos (who couldnt recall which one now) to be part of the audience, and at the end the group sat on the edge of the stage and signed items for everyone.
A very rare item make a great display and will certainly rise in value when the new biopic comes out later this year.