Frankie Dettori 12x16 Signed Horse Racing Photograph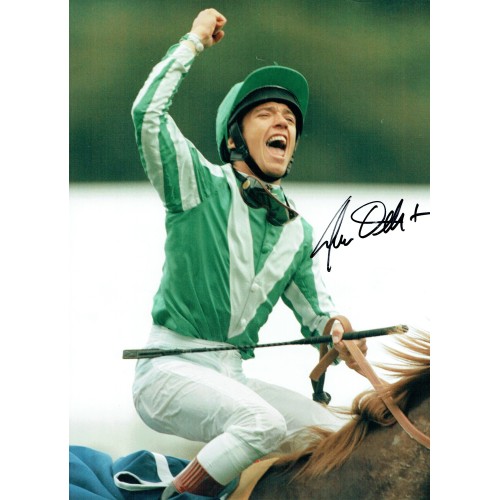 Item is currently sold out!
Please use our contact form if you would like more information
Description
Frankie Dettori 12x16 signed horse racing photograph.
Frankie is an Italian horse racing jockey and celebrity. He is the son of Sardinian jockey Gianfranco Dettori, who was a prolific winner in Italy. Also known as real name Lanfranco Dettori in non-English speaking countries.