Tim Henman Signed 'Englands Finest'' Hardback Book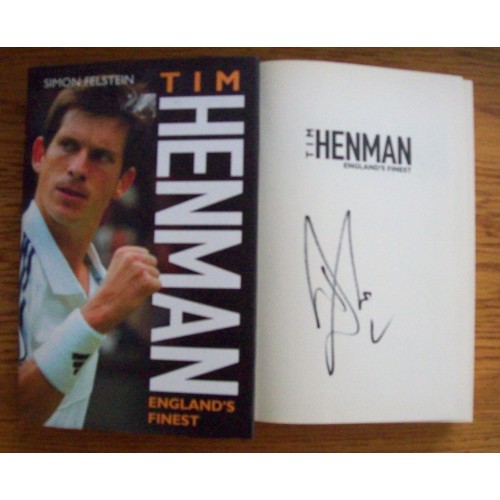 Item is currently sold out!
Please use our contact form if you would like more information
Description
This is a personally hand signed hardback copy Englands Finest of the retired English tennis player Tim Henman signed inside by Tim Henman in black marker pen.
Synopsis
When Tim Henman strides out to play on the hallowed grass at Wimbledon, dedicated hordes of fans go mad. Henmania regularly sweeps the nation - right up to Buckingham Palace, where the legendary player received an OBE in July 2004. He is among the Top Fifteen seeded players in the world and his achievements have only been matched in England's history by Fred Perry. This is the revelatory story of the boy who wanted nothing more than to be the best at tennis, and whose whole life has been dedicated to amazing his fans and confounding the critics. Including his childhood battle with the bone disease osteochondritis dissecans, which stopped his playing for nine agonising months, this is an inspiring tale. Feted by the likes of Pete Sampras and John McEnroe, meet Tim Henman: England's finest.