John Conteh & Lonnie Bennett Fight Worn Boxing Gloves From The 1975 World Championship Fight.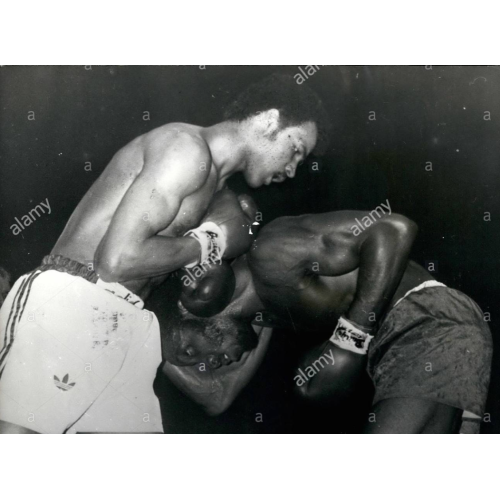 Description
John Conteh and Lonnie Bennett the boxing gloves worn by John Conteh and Lonnie Bennett during their Light Heavyweight Championship of the World fight at Wembley 11th March 1975, both pairs red Baily's 'Glastonbury Special'; in an original Baily's box.
Provenance:Bought at an Anglo-American Sporting Club auction at a charity dinner where they had been donated through the offices of Nat Basso. The lot includes three original display panels from the time with hand written details and provenance.
FIGHT DETAILS: Mar. 03, 1975 - John Conteh Retains World Title : Britain's World Light Heavyweight Champion John Conteh(left) wades into his American Challenger Lonnie Bennett during their title fight at the Empire Pool, Wembley, last night. Conteh retained his title after the referee stopped the fight in the fifth round after Bennett suffered a severe out over his left eye.