Frank Sinatra Signed Album Page Mounted & Framed Display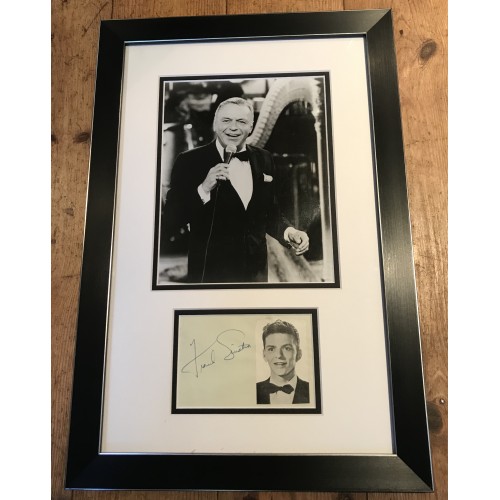 Item is currently sold out!
Please use our contact form if you would like more information
Description
FRANK SINATRA SIGNED. A framed and mounted page from an autograph book signed in blue ink by Frank Sinatra, also with mounted 8x10" photograph. To measure 13 x19.5" Inches.
Authenticated by Roger Epperson prior to a previous auction.
Francis Albert Sinatra (December 12, 1915 – May 14, 1998) was an American singer, actor and producer who was one of the most popular and influential musical artists of the 20th century. He is one of the best-selling music artists of all time, having sold more than 150 million records worldwide.