Hot Chocalate Errol Brown (1943-2015) SIGNED Hot Chocalate 20 HOTTEST HITS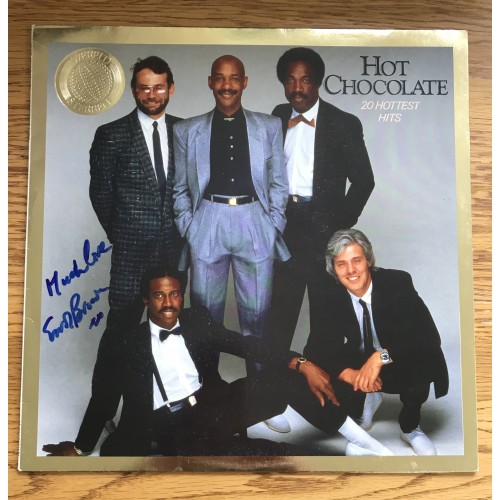 Description
Hot Chocalate autograph Errol Brown (1943-2015) SIGNED Hot Chocalate 20 HOTTEST HITS, signed by the late Errol Brown adding MUCH LOVE ERROL BROWN in blue marker pen.
Errol Brown MBE (12 November 1943 – 6 May 2015) was a British-Jamaican singer and songwriter, best known as the frontman of the soul and funk band Hot Chocolate. In 2004, Brown received the Ivor Novello Award for Outstanding Contribution to British Music.
Hot Chocolate are a British soul band popular during the 1970s and 1980s, formed by Errol Brown and Tony Wilson. The act had at least one hit every year from 1970 to 1984, and their 1975 song "You Sexy Thing" made the Top 10 in three decades.