Paul Weller Signed DVD Cover of Studio150.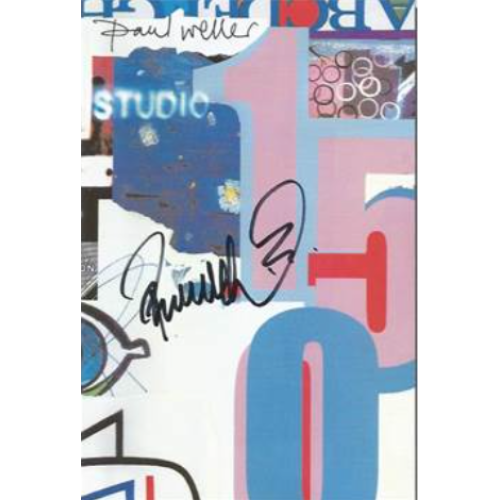 Description
Paul Weller Signed DVD Cover of Studio150, signed by Paul Weller in black marker pen.
Paul Weller signed dvd cover of Studio150. English singer-songwriter and musician. Starting out with the band The Jam (1976–82), Weller branched out to a more soulful style with The Style Council (1983–89), before establishing himself as a successful solo artist in 1991. Despite widespread critical recognition as a singer, lyricist and guitarist. Weller has remained a national rather than an international star, and much of his songwriting is rooted in British culture. He is also the principal figure of the 1970s and 1980s mod revival, and is often referred to as The Modfather. He has received four Brit Awards—winning the award for Best British Male twice, and the 2006 Brit Award for Outstanding Contribution to Music.