Tony Curtis Signed TRAPEZE 8X10 Photograph & Movie Flyer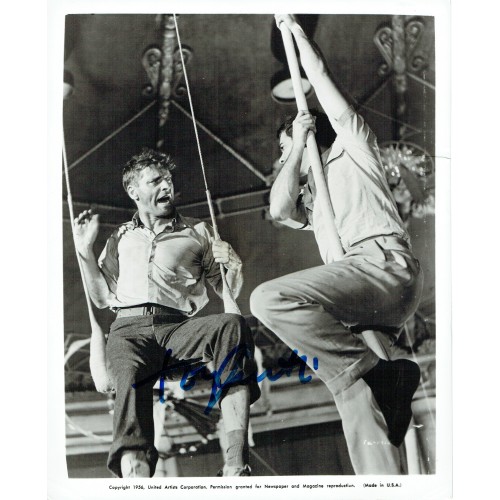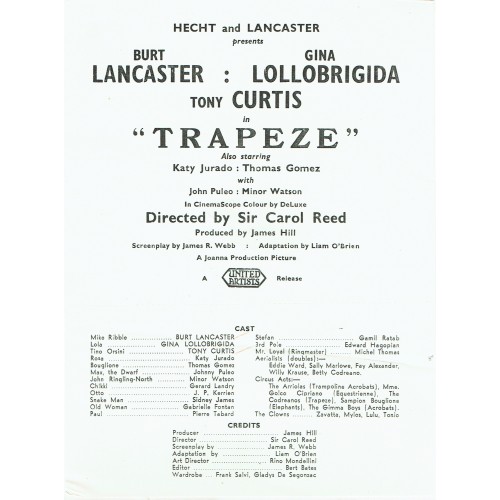 Description
Tony Curtis Signed TRAPEZE 8x10 black & white photograph of Tino (Tony Curtis) & Mike (Burt Lancaster) on the Trapeze in the Big Top, signed by Tony Curtis in Blue marker pen. Comes with movie flyer attached on the back of the photo not sure if original flyer or not.
Obtained by a husband and wife in person autograph collectors from the 1970's, 80's, 90's & 2000's.
Tony Curtis (born Bernard Schwartz; June 3, 1925 – September 29, 2010) was an American film actor whose career spanned six decades but who achieved the height of his popularity in the 1950s and early 1960s. He acted in more than 100 films in roles covering a wide range of genres, from light comedy to serious drama. In his later years, Curtis made numerous television appearances.