Henry Cooper (1934-2011) Signed 8x10 Photograph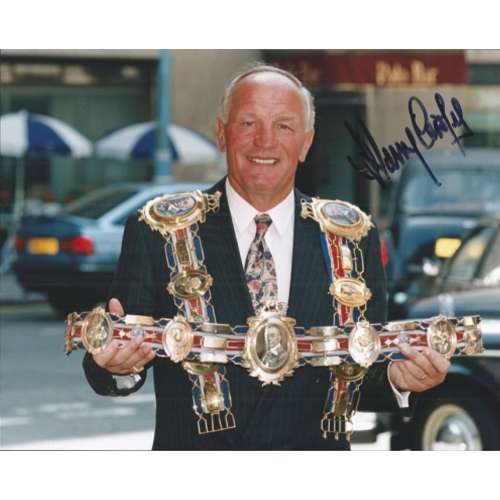 Item is currently sold out!
Please use our contact form if you would like more information
Description
Sir Henry Cooper signed photo. High quality colour 10x8 photograph signed by the legendary, late great Sir Henry Cooper in black marker pen, seen here in later years proudly holding his belts.
Sir Henry Cooper OBE KSG (3 May 1934 1 May 2011) was an English heavyweight boxer known for the effectiveness of his left hook, "Enry's 'Ammer", and his knockdown of the young Muhammad Ali. Cooper held the British, Commonwealth and European heavyweight titles several times throughout his career, and unsuccessfully challenged Ali for the world heavyweight championship in 1966.