Nicol Williamson & Janet Suzman Dual Signed LORD MOUNTBATTEN: THE LAST VICEROY 10 x 8 Photo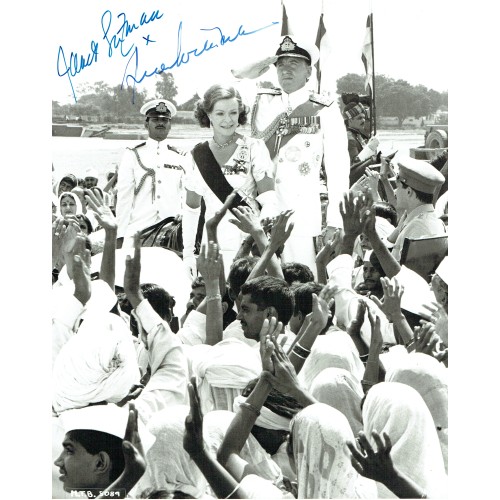 Description
Nicol Williamson & Janet Suzman Dual Signed MOUNTBATTEN: THE LAST VICEROY TV Series 10 x 8 Photograph signed by both in two different blue pens.
The image is of Edwina (Janet Suzman) & Mountbatten (Nicol Williamson) at Viceroy's House for the swearing-in ceremony.
Lord Mountbatten: The Last Viceroy is a British television series which first aired on ITV in 1986. It depicts Lord Mountbatten's time as Supreme Commander, South-East Asia in the Second World War, and then as Viceroy of India shortly after the war in the days leading up to Indian independence. The Film was shot in Sri Lanka.
Obtained by a husband and wife in person autograph collectors from the 1970's, 80's, 90's & 2000's.