Magnificent Seven Signed Huge 36 x 48 Inch Framed Presentation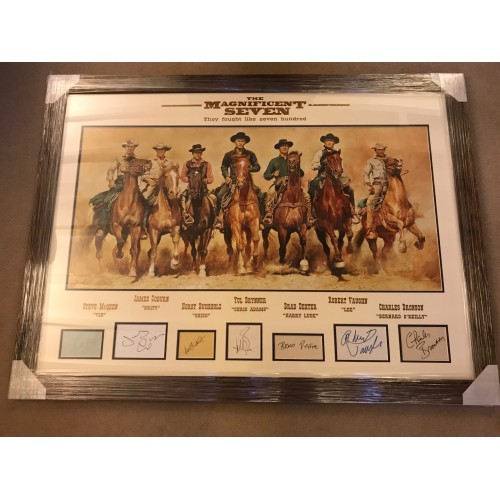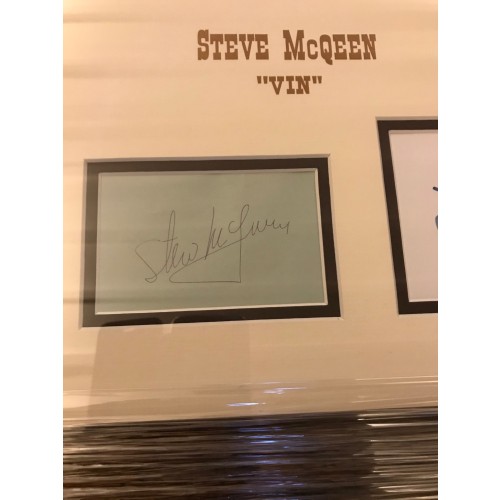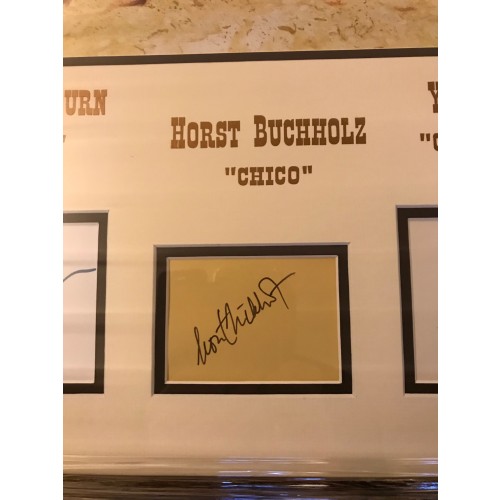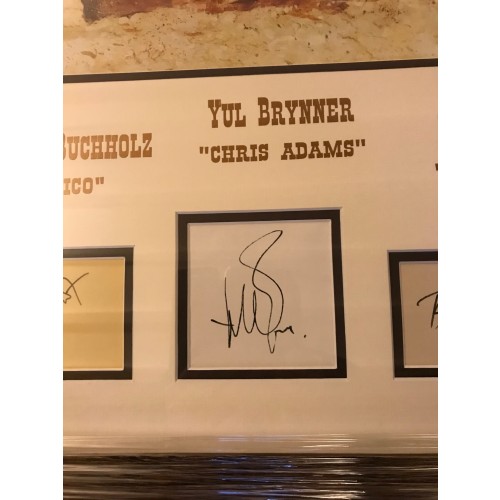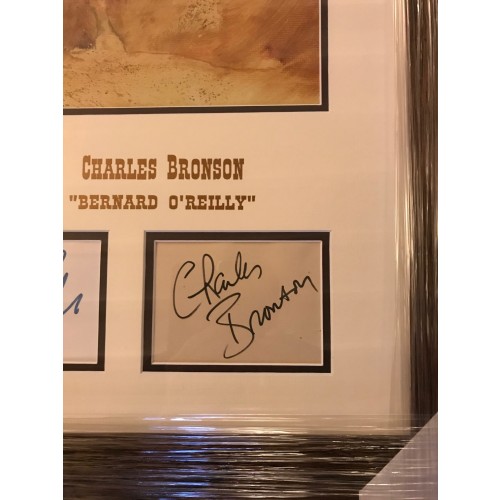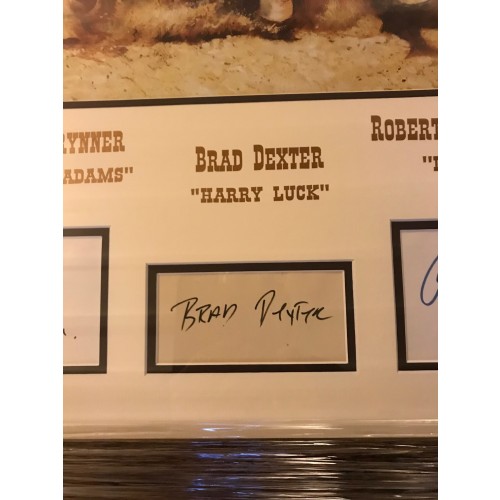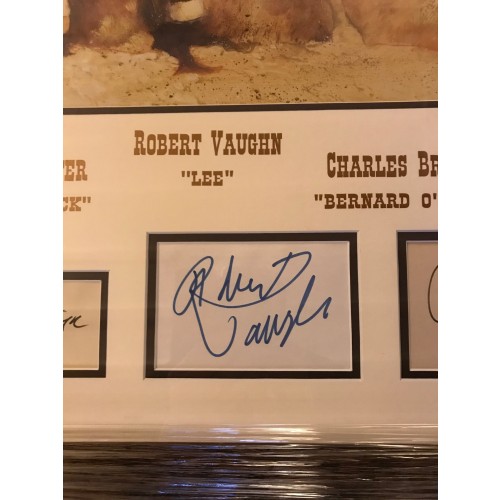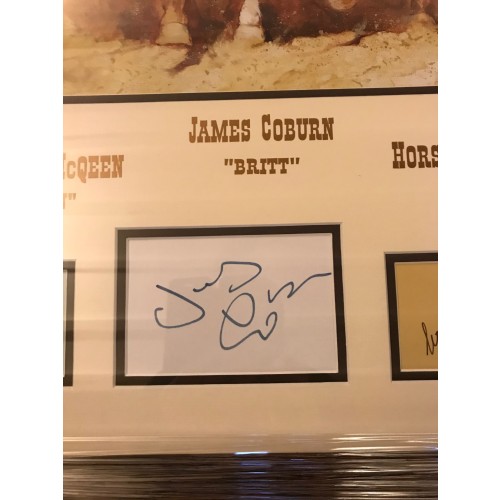 Buy now price:
£
3000.00
:
Description
Magnificent Seven beautifully framed huge autograph presentation, individual signatures of Steve McQueen, Yul Brynner, Horst Buchholz (extremely Rare), James Coburn, Brad Dexter, Robert Vaughn, and Charles Bronson.
Frame Size ; 36 x 48 inches.
The Magnificent Seven is a 1960 American Western film directed by John Sturges and starring Yul Brynner, Eli Wallach, Horst Buchholz, James Coburn, Brad Dexter, Steve McQueen, Robert Vaughn, and Charles Bronson. The film is an Old West-style remake of Akira Kurosawa's 1954 Japanese film Seven Samurai. Brynner, McQueen, Buchholz, Bronson, Vaughn, Coburn, and Dexter portray the title characters, a group of seven gunfighters hired to protect a small village in Mexico from a group of marauding bandits and their leader (Wallach). The film's musical score was composed by Elmer Bernstein. In 2013, the film was selected for preservation in the United States National Film Registry by the Library of Congress as being "culturally, historically, or aesthetically significant".
Buyer to pay any additional shipping charges depending on delivery address.