Susan Hampshire & Nigel Davenport LIVING FREE Film Signed 10 x 8 Photograph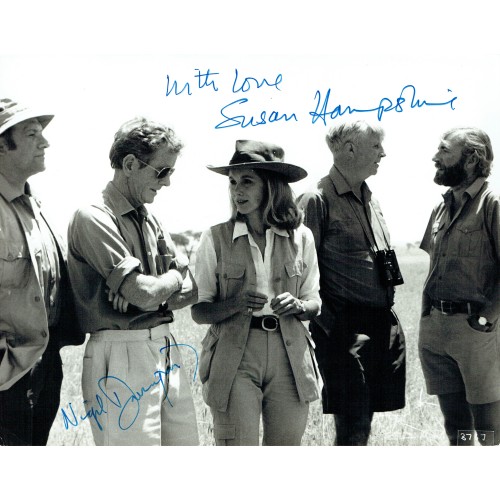 Description
Susan Hampshire & Nigel Davenport Dual Signed LIVING FREE Film Signed 10 x 8 Photograph.
Susan has signed 'With Love Susan Hampshire' in a lovely big bold blue pen (best we have ever had). & Nigel has signed in big boild blue pen WOW!! real cracking autographs!!
Living Free is a 1972 British drama film, written by Millard Kaufman and directed by Jack Couffer. It is starred by Nigel Davenport, Susan Hampshire and Geoffrey Keen. This film is a sequel to Born Free, which was based on the book of the same name by Joy Adamson. The film Living Free is also based on a book by Joy Adamson; however, it is not based on the book of the same name but is instead based on the third book in the series, Forever Free. Singer Julie Budd sang the title song, composed by Sol Kaplan and Freddy Douglass
Super rare!!
Obtained by a husband and wife in person autograph collectors from the 1970's, 80's, 90's & 2000's.