Ian Brown Autograph Stone Roses Signed 16 x 12 Inch Photograph On Stage.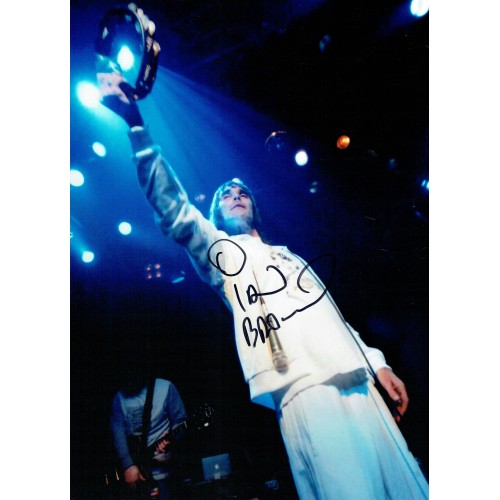 Item is currently sold out!
Please use our contact form if you would like more information
Description
Ian Brown autograph Stone Roses signed 16 x 12 photograph on stage. Signed by the Stone Roses front man Ian Brown full signature in large bold black marker pen.
Ian George Brown (born 20 February 1963) is an English singer and multi-instrumentalist. He was the lead singer of the alternative rock band the Stone Roses from their formation in 1984. Following the split in 1996, he began a solo career, releasing seven studio albums, a greatest hits compilation, a remix album, an 11-disc box set titled Collection, and 19 singles. He has performed solo shows in 45 countries. He returned to singing for the Stone Roses in 2011, although this did not spell the end of his solo endeavours, releasing First World Problems through Virgin/EMI Records on 25 October 2018. He had a cameo appearance in Harry Potter and the Prisoner of Azkaban.