Johnny Brooks (1931-2016) Signed Spurs 1955 FA Cup Goal Photograph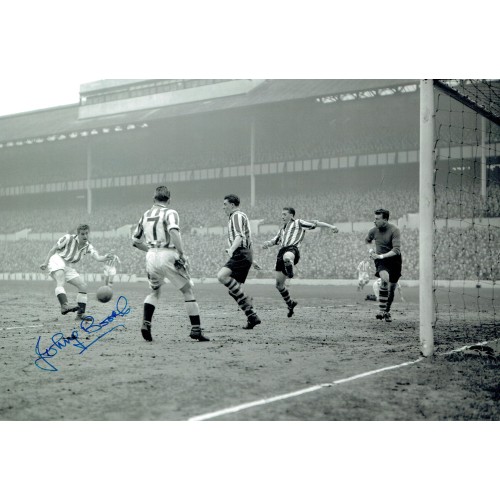 Description
Johnny Brooks Signed 8x12 inch Photograph, signed by Johhny Brooks in blue marker pen.
Tottenham Hotspur 1955 FA Cup Goal Tottenham Hotspur's Johnny Brooks fires a shot at goal during an FA Cup tie against Port Vale at White Hart Lane, 1955.
John "Johnny" Brooks (23 December 1931 – 7 June 2016) was an English former professional footballer and manager who played for Reading, Tottenham Hotspur, Chelsea, Brentford, Crystal Palace in the Football League. Brooks won three England caps, scoring two goals. Towards the end of his career he played in non-league football with Stevenage Town and Cambridge City and in North America with Cleveland Stokers. He later player-managed Knebworth. His son Shaun Brooks also had a career in professional football.