Pink Floyd Nick Mason Signed 8x12 Photograph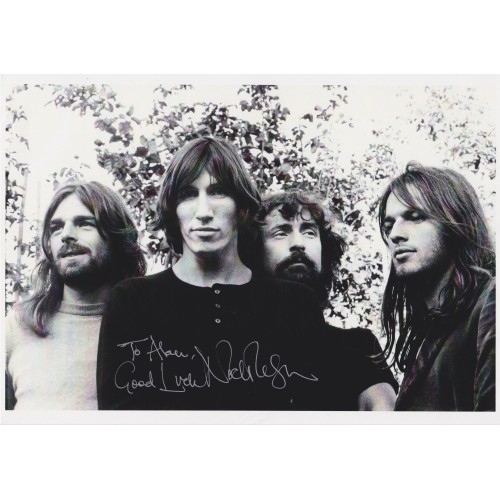 Description
An 8x12 inch photograph of a young Pink Floyd signed by Nick mason in silver pen dedicated 'To Alex Good Luck Nick Mason'.
Nicholas Berkeley "Nick" Mason (born 27 January 1944) is an English musician and composer, best known as the drummer of Pink Floyd. He is the only constant member of the band since its formation in 1965. Despite solely writing only a few Pink Floyd songs, Mason has co-written some of Pink Floyd's most popular compositions such as "Echoes" and "Time".
Mason is the only Pink Floyd member to be featured on every one of their albums. It is estimated that as of 2010, the group have sold over 250 million records worldwide, including 74.5 million units sold in the United States.