HRH Princess Of Wales Diana Signed Child Achievment Award RARE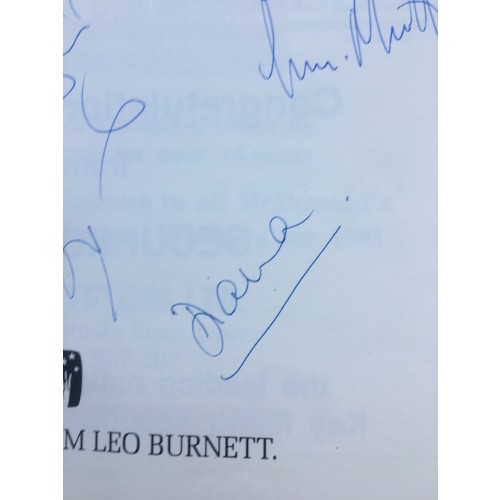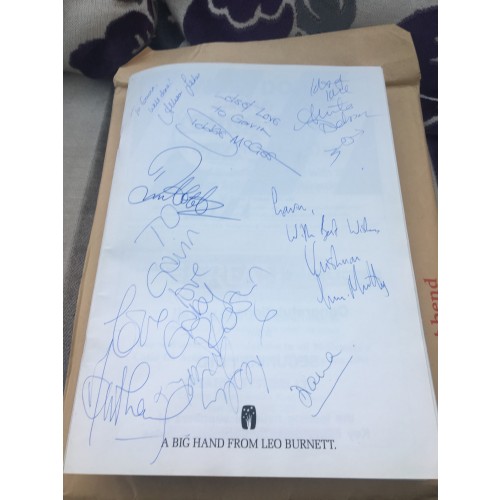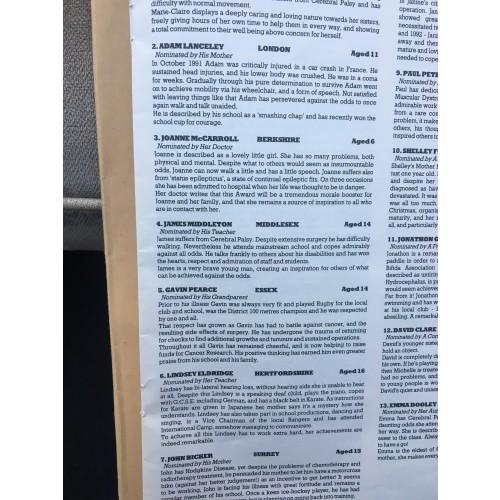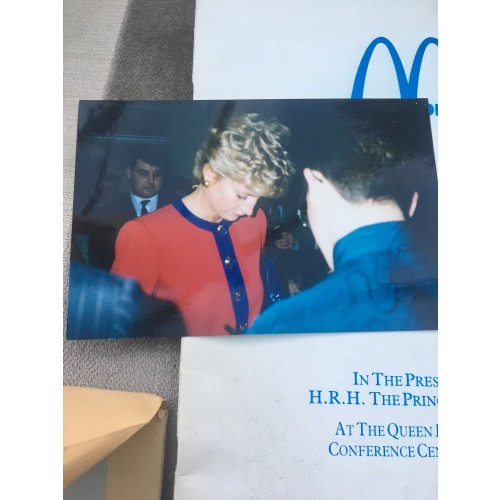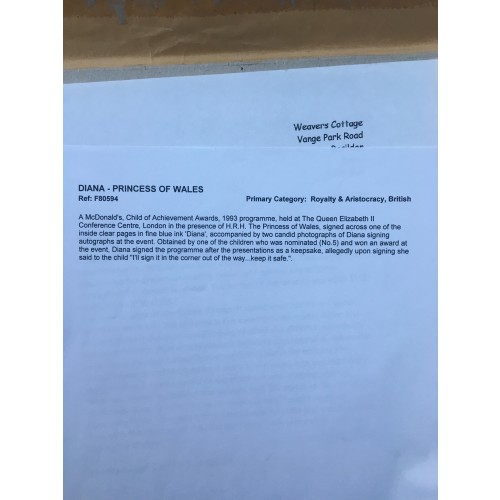 Buy now price:
£
1450.00
:
Description
RARE Autographed from Diana' Also comes with Letter from the child who was awarded the award and has photo proof of Diana signing the award certificate.
A McDonalds, Child of Achievement Awards, 1993 programme, held at The Queen Elizabeth II Conference Centre, London in the presence of H.R.H. The Princess of Wales, signed across one of the inside clear pages in fine blue ink 'Diana', accompanied by two candid 6.5 inch by 4.5 inch photographs of Diana signing the programme at the event The person in blue in the picture is Gavin Pearce who was nominated for the award (No 5) and won an award at the event, Diana signed the programme after the presentations as a keep sake, upon signing she said to Gavin "I'll sign it in the corner out of the way....keep it safe."
The signature could be mounted seperatley as signed to corner of page.
Superb Investment!