Nick Moran Signed 10x8 colour as Eddy From Lock Stock & Two Smoking Barrels Photograph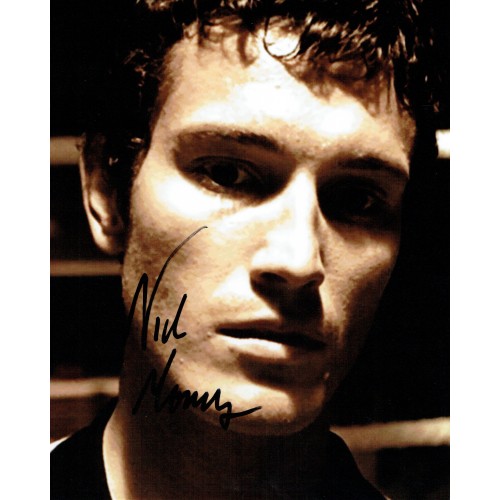 Description
Nick Moran as Eddy 8x10 colour Lock Stock & Two Smoking Barrels photograph.
Signed outside London Theatre February 2014.
Lock, Stock and Two Smoking Barrels is a 1998 British crime comedy film written and directed by Guy Ritchie. The story is a heist film involving a self-confident young card sharp who loses £500,000 to a powerful crime lord in a rigged game of three card brag. To pay off his debts, he and his friends decide to rob a small-time gang who happen to be operating out of the flat next door. The film brought Guy Ritchie international acclaim and introduced actors Vinnie Jones, a former Wales international footballer, and Jason Statham, a former diver, to worldwide audiences. Based on a $1.35 million budget, the film had a box office gross of $28.3 million, making it a commercial success.