Zinedine Zidane 12x8 Signed France Magazine page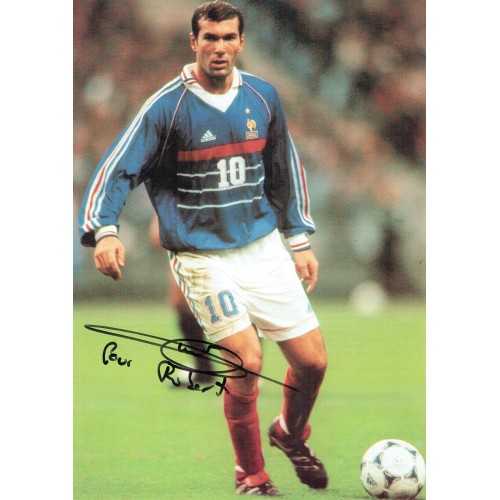 Item is currently sold out!
Please use our contact form if you would like more information
This item last sold for £22.00
on Thursday, 25 February, 2021
Description
Zinedine Zidane 12x8 inch signed & dedicated France magazine page. Signed by Zinedine Zidane in black marker pen adding Pour Robert.
There is no doubting that Zidane is a footballing genius - a view confimed by his being made World player of the year in 1998, 2000 and 2003; and European player of the year in 1998.