Fred Couples 12x8 Signed Golf Photograph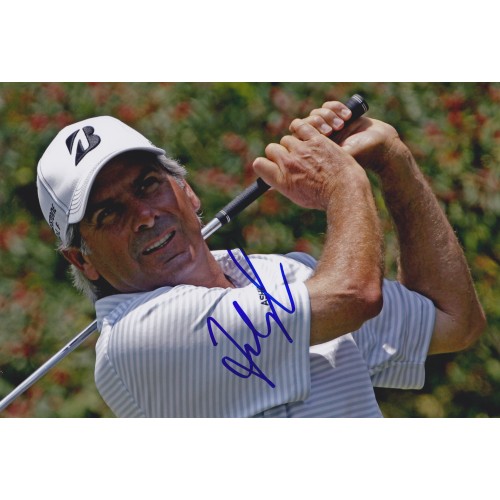 Item is currently sold out!
Please use our contact form if you would like more information
Description
An 8x12 inch photograph of Freddy Couples in action Signed by Fred Couples in blue marker pen. Signed at Royal Birkdale Seniors Open on 23 July 2013.
Frederick Steven Couples (born October 3, 1959) is an American professional golfer who competes on the PGA Tour and the Champions Tour. A former World No. 1, he has won 57 professional tournaments, most notably the 1992 Masters Tournament. In August 2011 he won his maiden senior major at the Senior Players Championship and followed this up in July 2012 when he won the Senior British Open Championship. He was inducted into the World Golf Hall of Fame in 2013. Because of his long drives, Couples has been given the nickname "Boom Boom".