Brian Moore (1932-2001) Signed Hardback Book'THE FINAL SCORE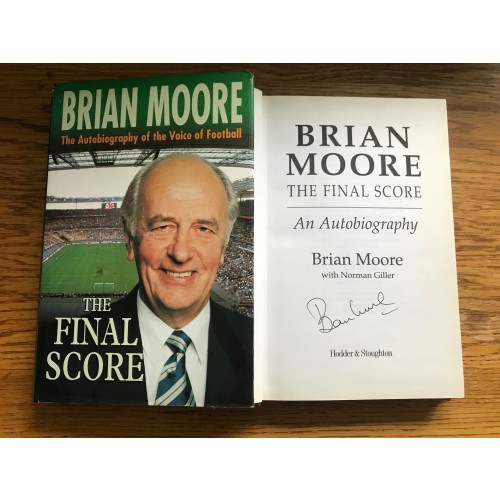 Item is currently sold out!
Please use our contact form if you would like more information
This item last sold for £15.00
on Wednesday, 24 July, 2019
Description
Brian Moore Signed hardback book 'THE FINAL SCORE" signed by Brian Moore in black ballpoint pen.The Autobiography of The voice of Football.
Brian Baden Moore was an English sports commentator and television presenter Big Match who covered nine World Cups and more than 20 Cup finals.