Stephen Hendry 8x12 Signed Photograph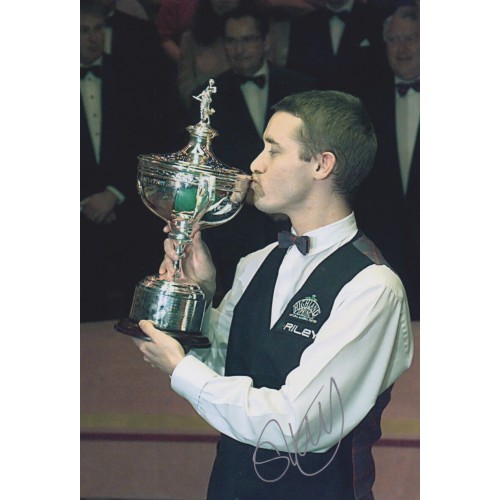 Item is currently sold out!
Please use our contact form if you would like more information
This item last sold for £10.00
on Tuesday, 1 September, 2015
Description
An 8x12 photograph of snooker legend Stephen Hendry holding the World Championship Trophy at the Crucible, signed by Stephen Hendry in silver marker pen.
Stephen is a Scottish professional snooker player. In 1990, he was the youngest-ever snooker World Champion, at the age of 21. He has won the World Championship on six subsequent occasions and was snooker's world number one for eight consecutive years between 1990 and 1998, and again in 2006/2007. Hendry holds the distinction of holding the most world ranking titles (36) and did lead the field with over 740 competitive century breaks until the 'Rocket Ronny O'sullivan passed this at the 2015 Masters.