Ned Beatty & Sam Waterston Dual Signed HOPSCOTCH Film Autographed 10 x 8 Photograph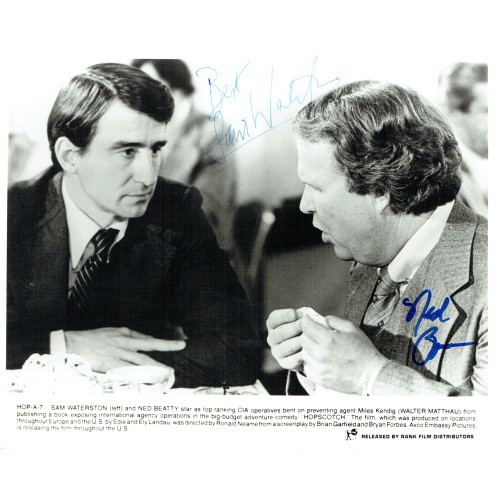 Description
Ned Beatty & Sam Waterston Dual Signed HOPSCOTCH Film Signed 10 x 8 Photograph by both Ned is in blue marker pen & Sam is in blue biro adding Best.
Super rare!!
Obtained by a husband and wife in person autograph collectors from the 1970's, 80's, 90's & 2000's.
Hopscotch is a 1980 American spy comedy film, produced by Edie Landau and Ely A. Landau, directed by Ronald Neame, that stars Walter Matthau, Glenda Jackson, Sam Waterston, Ned Beatty, and Herbert Lom. The screenplay was written by Bryan Forbes and Brian Garfield, based on Garfield's 1975 novel of the same name.