Manchester Utd Busby Babes Autographs Vintage Postcard Signed by Duncan Edwards, Matt Busby & Bill F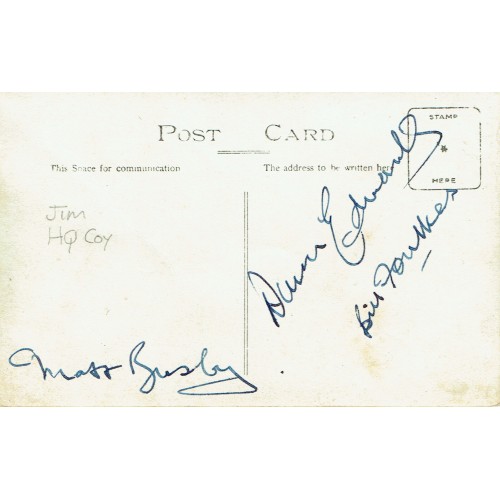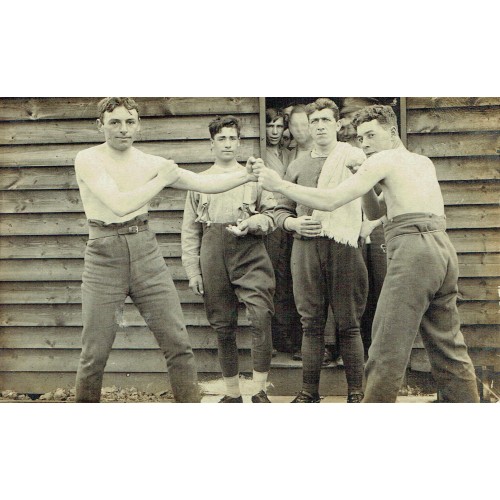 Item is currently sold out!
Please use our contact form if you would like more information
Description
Manchester United Busby Babes autographs a rare vintage football post card signed by legends Duncan Edwards, Matt Busby and Bill Foulkes.
Size approximately 6 x 4 inches
The "Busby Babes" is the name given to the group of footballers, recruited and trained by Manchester United F.C. chief scout Joe Armstrong and assistant manager Jimmy Murphy, who progressed from the club's youth team into the first team under the management of the eponymous Matt Busby from the late 1940s and throughout the 1950s. Eight of the players – Roger Byrne (28), Eddie Colman (21), Mark Jones (24), Duncan Edwards (21), Liam Whelan (22), Tommy Taylor (26), David Pegg (22) and Geoff Bent (25) – died in or as a result of the Munich air disaster in February 1958, while Jackie Blanchflower (24 at the time of the crash) and senior player Johnny Berry (31 at the time of the crash) were injured to such an extent that they never played again. Berry was the senior player in the team by the time of the crash, having been signed from Birmingham City in 1951, by which time he was already 25.