Tim Cahil 8x12 Signed Everton Photograph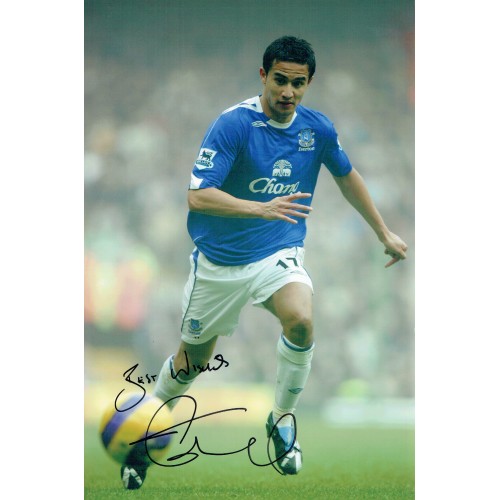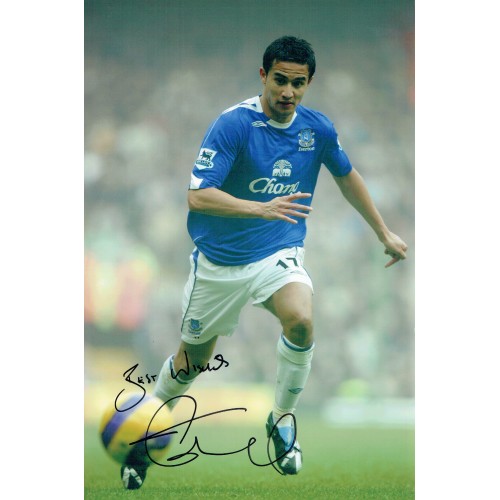 Item is currently sold out!
Please use our contact form if you would like more information
Description
Tim Cahil 8x12 photograph in action for Everton, signed by Tim Cahil in black marker pen.
Timothy Filiga "Tim" Cahill (born 6 December 1979) is an Australian professional association football player, who currently plays for Hangzhou Greentown F.C. in the Chinese Super League. He currently plays for the Australia national football team, where he is the all-time top goal scorer. Prior to joining Shanghai, he played for Millwall, Everton and the New York Red Bulls.