Adrian Lewis 8x12 Darts Signed Photo!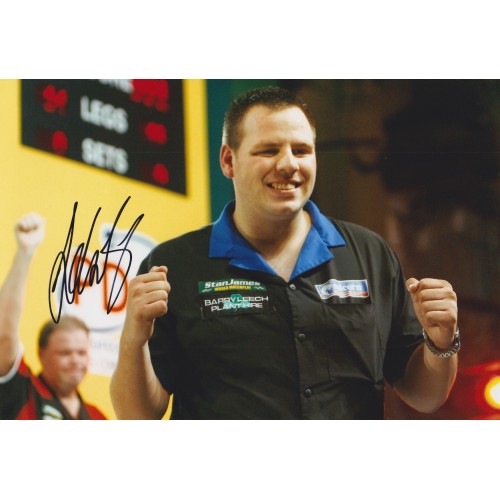 Description
An 8x12 inch photograph of Adrian lewis winning a darts match signed by Adrian Lewis in black marker pen.
Adrian Lewis (born 21 January 1985) is an English professional darts player currently playing in the PDC. He is a two-time PDC World Darts Champion, winning in 2011 and 2012. He is nicknamed Jackpot, as he won a jackpot gambling in Las Vegas in 2005, but he was unable to collect the money as he was 20 years old, below the US legal gambling age of 21.
During the early part of his career until 2007, Lewis was a protege of 16-time world champion Phil Taylor, with whom he practised in their home city Stoke-on-Trent. He made his television debut in 2004, aged 19 at the UK Open. In addition to his two world championships, Lewis has won two other PDC majors: the 2013 European Championship and the 2014 UK Open. He is also a four-time winner of the PDC World Cup of Darts, partnering Phil Taylor.