Alain Prost & Eddie Cheever Dual Signed Renault-Elf 1983 F1 Team Photo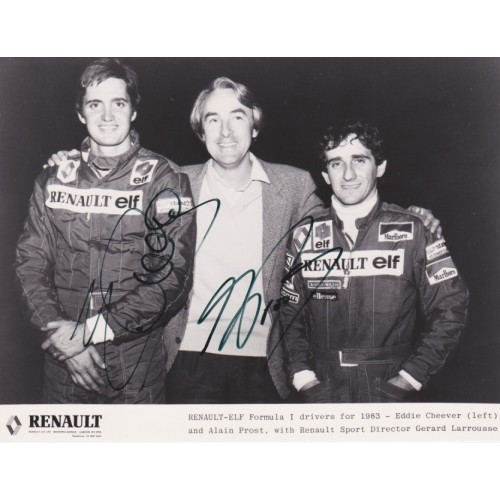 Description
A 7x9 inch Renault publicity photograph Renault-Elf Formula 1 drivers for 1983 Eddie Cheever (Left) & Alain Prost, with Renault Sport Director Gerard Larrousse.

Signed by Eddie Cheever & Alain Prost in black pens.

This item was part of a collection from a former cheufuer for the drivers who collected many items of which we will be selling off over time.