Andy Garcia Signed Ocean Thirteen 8x12 Photograph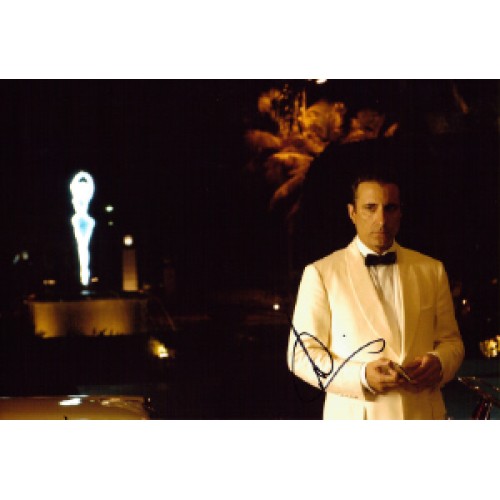 Item is currently sold out!
Please use our contact form if you would like more information
Description
Andy Garcia 8x12 Photo of Andy Garcia in Oceans Thirteen. Signed by Andy Garcia In Black Marker Pen at St Andrews at the beginning of October 2011 at the Dunhill Links Golf tournament. Andr?s Arturo Garc?a Men?ndez (born April 12, 1956), professionally known as Andy Garcia, is a Cuban American actor. He became known in the late 1980s and 1990s, having appeared in several successful Hollywood films, including The Godfather: Part III, The Untouchables, Internal Affairs and When a Man Loves a Woman. More recently, he has starred in Ocean's Eleven and its sequels, Ocean's Twelve and Ocean's Thirteen, and The Lost City. Garcia was nominated for the Academy Award for Best Supporting Actor for his role as Vincent Mancini in The Godfather Part III.