Andrew Flintoff Signature Mounted With Photograph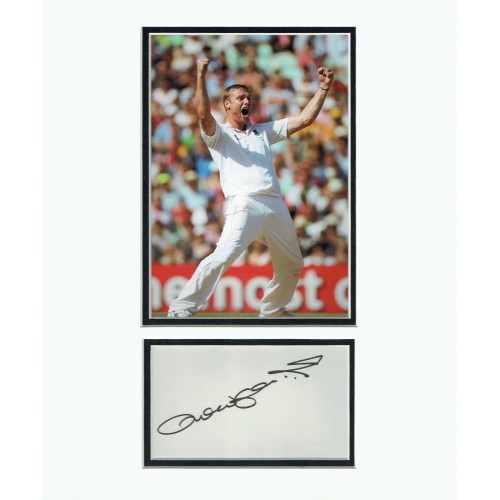 Item is currently sold out!
Please use our contact form if you would like more information
Description
Andrew Flintoff Signature Mounted withb Photo to an overall size of 10 x 12 inches. Andrew is an English cricketer who plays for Lancashire County Cricket Club, England and Indian Premier League team, Chennai Super Kings. A tall (6' 4") fast bowler, batsman and slip fielder, Flintoff according to the ICC rankings was consistently rated amongst the top international allrounders in both ODI and Test cricket.